Haruhiro Tsujimoto
President and
Chief Operating Officer (COO)
The COO's Discussion of Growth Strategies
We are Promoting our Brands Globally by Strategically Leveraging Capcom IP
During the fiscal year under review, the game market saw the successive launches of both new game consoles as well as VR devices, which are highly compatible with games, marking the start of a new generation.
I view the biggest changes in the market this year to have been (1) the growth of digital downloadable content, which accounted for half of the consumer market, our core business, indicating further changes in user purchasing behavior and (2) in the mobile market, where current game play trends have peaked and we began exploring the evolution of what comes next.
To continue growing in this constantly changing game market, it is critical that we aggressively utilize our rich library of IP, one of our strengths, in developing series and expanding into other media (Single Content Multiple Usage). In addition, rather than maintaining our conventional individual title-based marketing strategies and revenue management, I think it is necessary to, with a sense of speed, analyze platforms and user segments and strengthen brands more comprehensively by individual IP (series).
On the following pages, I will provide details on Capcom's growth strategy.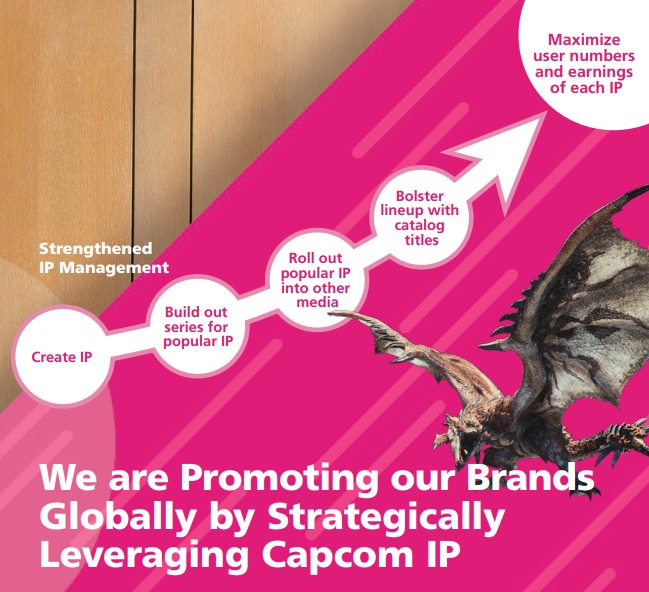 Management Strategies

http://www.capcom.co.jp/ir/english/president/strategies.html